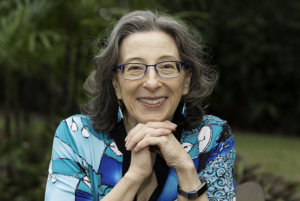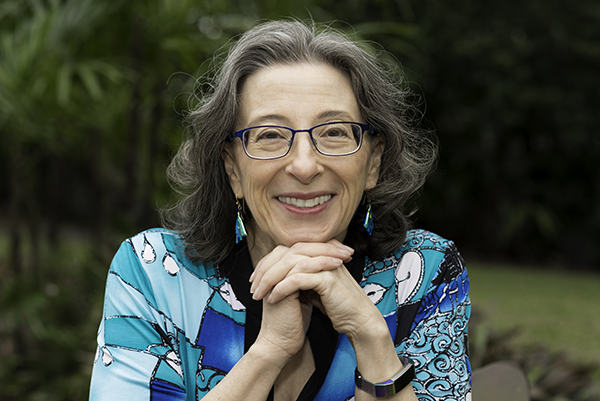 Joanne Fink knows first-hand the pain of loss. In 2011 her life forever changed when her husband, Andy Trattner, died unexpectedly of a heart attack just two days before their son's 12th birthday. Joanne began journaling as a way of getting through her loss, and self-published excerpts from those journals in her illustrated memoir, When You Lose Someone You Love, as a gift of comfort for others who have lost loved ones.
An award-winning calligrapher, best-selling author, designer and inspirational speaker, Joanne began her career as a Ketubah artist before going on to develop products for the stationery, gift, craft, and faith-based industries. In 2009, she founded Zenspirations®, a company dedicated to inspiring people to use their creative talents to make a difference in the world. Joanne's down-to-earth, informative teaching style has made her books and YouTube videos popular around the world, and helps millions to express themselves creatively. Her licensed designs can be found on a variety of cards, gift and craft products.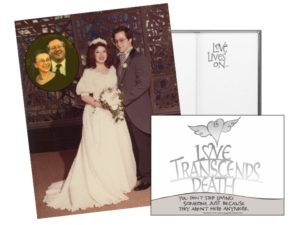 Joanne is devoted to changing the culture of grief support in America, and is currently focusing her creative efforts on developing a line of products to help others navigate the grief process. Check out the When You Lose Someone webstore to see Joanne's books and her new line of commemorative plaques. She is currently working on new books, a series of guided grief journals, and other commemorative products, so check back from time-to-time.
Joanne has a long history of community service and professional involvement. She was the Founding President of the International Association for the Calligraphic Arts and was a Founding Board Member of the American Guild for Judaic Arts. Joanne has served on the Board of Directors for numerous organizations, including the Greeting Card Association, and the Holocaust Center of Central Florida.
To book Joanne as a speaker or workshop leader, call her at 407-960-3960 or e-mail her at [email protected].
THE BOOK THAT STARTED IT ALL
After Andy died, I would write the same words in my journal every day: "When you lose someone you love…" and then finish the sentence. These journals ultimately became what I refer to as "my little grief book", When You Lose Someone You Love.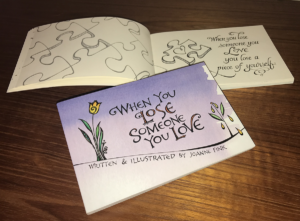 I made 100 copies to give to friends and family on the first anniversary of Andy's death… and so many people kept asking me for extra copies that I decided to self-publish the book. Over the next two years I reworked most of the pages to create a cohesive gift of comfort, and did a Kickstarter to raise the money to print it.
I published the book on October 21, 2015, which would have been Andy's 58th birthday. Two years later, a trade edition of the book was published. 
Click here to see pages from my original grief journals, as well as a 'sneak peek' at some of my favorite pages from When You Lose Someone You Love. Click here to order your copy.