If you have found your way to this site because you have lost someone you love, my heart goes out to you… I am so very sorry for your loss.
Grieving is one of the hardest things you'll ever do… and while we all grieve differently, it's helpful to connect with others who have experienced loss. You may feel alone right now, but I want you to know that you are not alone… you are stronger than you know, and you WILL survive this unimaginable pain— one breath at a time, one step at a time, one day at a time.
Losing someone we love is a life-shattering experience, and trying to create a new life without our loved one can seem overwhelming. This website has resources both for those who have lost loved ones, and those who are supporting people dealing with loss. I invite you to read my blog, The Journey from Grief to Gratitude, which includes stories about my grief journey and illustrations from my journals. I hope that sharing what I've learned on my own grief journey will help you on yours.
With love and sympathy,
Joanne
JOANNE FINK
inspirational author, speaker, designer, mentor
SIGN UP FOR MY FREE NEWSLETTER
(helpful, encouraging insights and more)
I've been making personalized remembrance candles for friends to light on the anniversary of their loved one's death. The message reads, "Remembrance is the art of keeping the purest parts of your loved one's soul as a spark of light inside your heart."

I am sharing the design as a FREE DOWNLOAD in honor of The Compassionate Friends 20th annual Worldwide Candle Lighting. Tonight, December 9th at 7:00, you are invited to light a candle in memory of your loved one, and join the virtual 24-hour wave of light as it moves from time zone to time zone. I have attached a PDF of the design (click here to download) that you may print out and wrap around a candle.  Feel free to add your loved one's name, and yes, you are welcome to share with those who have lost someone they love.  I'm lighting a candle in memory of my husband, Andy Trattner — here's what mine looks like: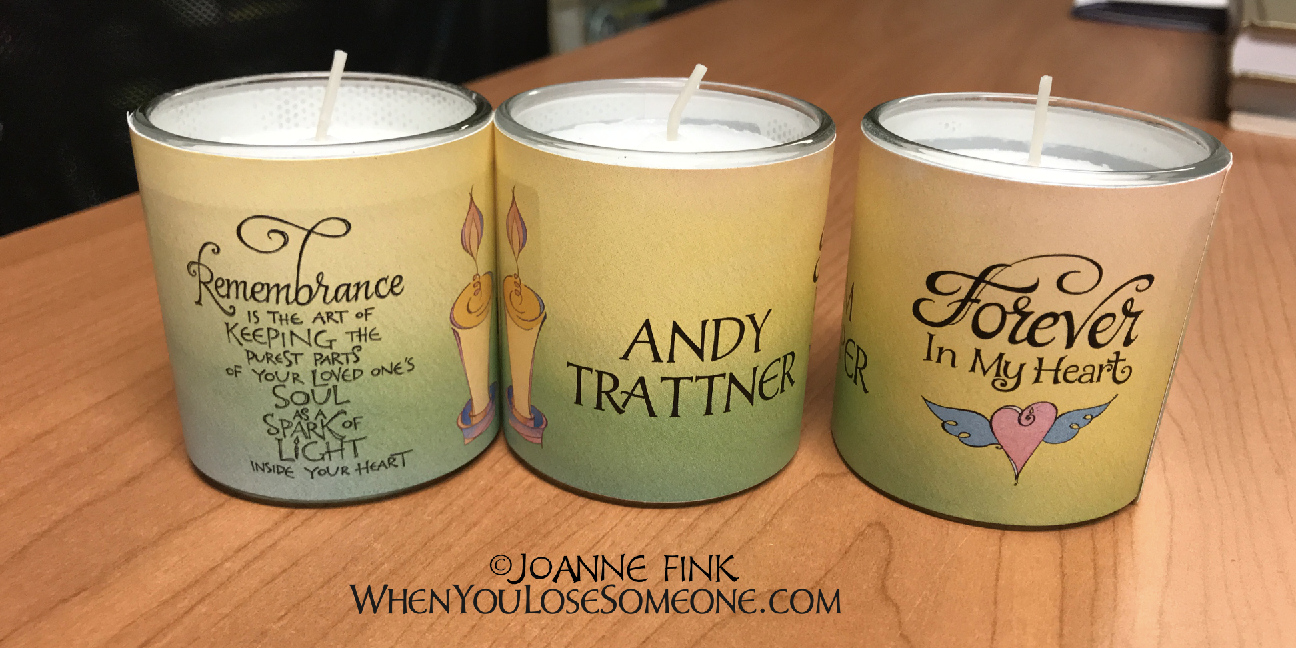 Participating in a worldwide wave of remembrance is powerful and meaningful, and a great way to keep our loved ones close in our hearts. To find a Worldwide Candle Lighting program in your state, please click on the following link: https://www.compassionatefriends.org/wcl/.
May the light of your loved one's memory continue to shine brightly in your heart, and may you find peace this holiday season.
The Latest From My Blog.....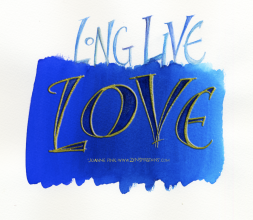 Hi Everyone,

June 27th is my wedding anniversary. Andy died just a few weeks after we celebrated our 29th anniversary, and I remember being a total wreck on what would have been our 30th anniversary. What made the day even harder for me was that nobody said anything to me that day; not my parents, not my in-laws, not my children, not my friends. When I stopped crying a few days later, I realized that no one had said anything to me because they didn't want to upset me. They didn't understand that NOT acknowledging our special day, or giving me the opportunity to talk about how much I missed Andy, made me even sadder.