Hi Everyone,
June 27th is my wedding anniversary. Andy died just a few weeks after we celebrated our 29th anniversary, and I remember being a total wreck on what would have been our 30th anniversary. What made the day even harder for me was that nobody said anything to me that day; not my parents, not my in-laws, not my children, not my friends. When I stopped crying a few days later, I realized that no one had said anything to me because they didn't want to upset me. They didn't understand that NOT acknowledging our special day, or giving me the opportunity to talk about how much I missed Andy, made me even sadder.
That day was the catalyst for the grief work I'm doing now; in addition to using my art and writing to comfort other people who are grieving, I am actively trying to change our grief culture by raising awareness of the type of support most bereaved people need. I figured if my friends and family– who I know love me a LOT– didn't know how to help me on my grief journey, that other people most likely didn't know how to best support their loved ones. Grieving is a normal, natural reaction to loss. When you lose someone you love, birthdays, anniversaries and holidays are emotional triggers. We need to be able to share stories about our loved ones; to hear their names spoken; to know that we are not the only one who remembers them. 
In Andy's honor, I have chosen to make June 27th a day to celebrate the love we shared and the many wonderful things I remember about our life together. Towards that end I am sharing the 'I Promise' piece, which is based on our wedding vows. It's one of the very first pieces I ever created.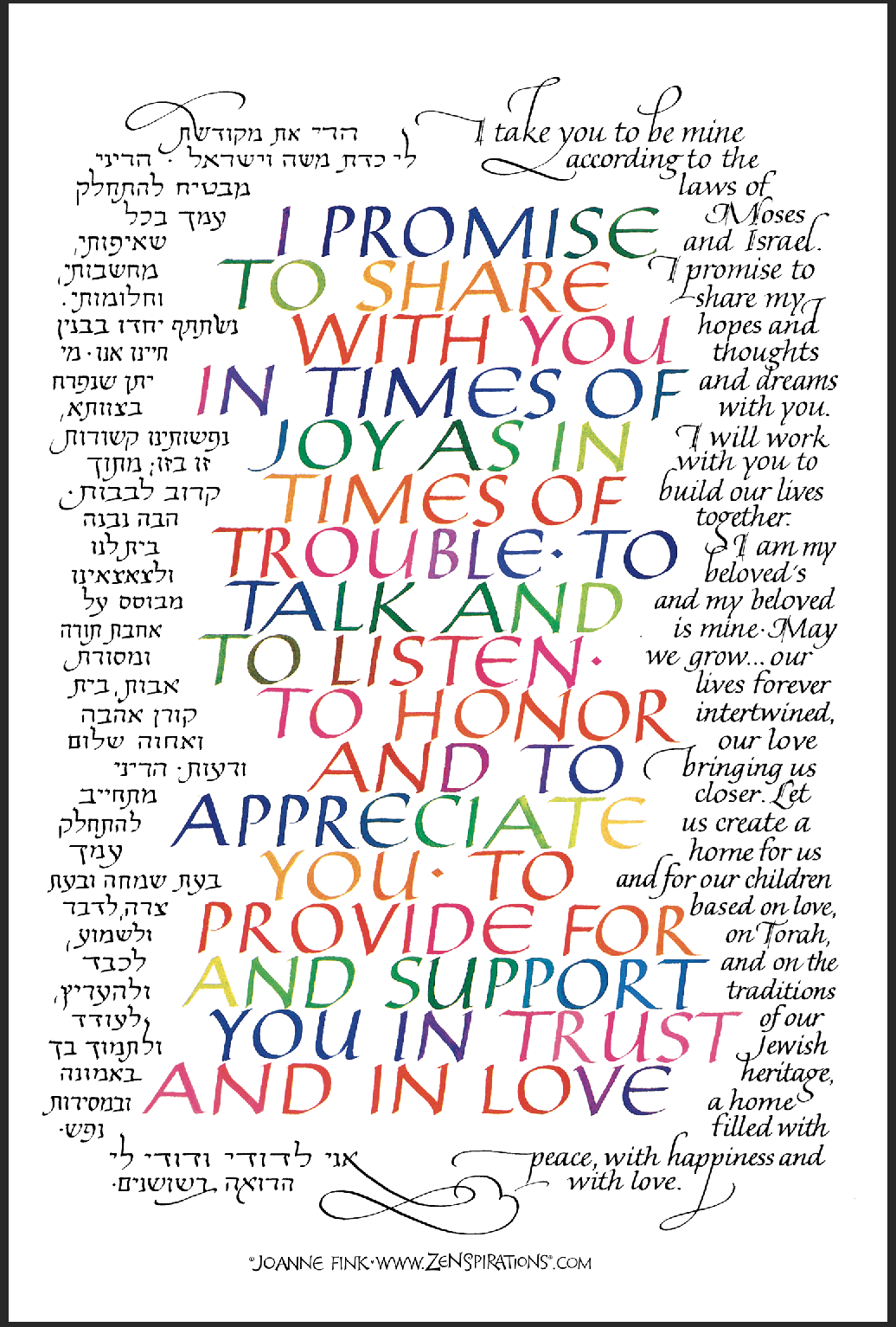 Andy's love blessed my life in ways I am still discovering; and I am devoted to keeping his legacy alive– not just for me, but for our children, and for everyone whose life he touched.
We often spent our monthly 'date night' at our favorite store– Barnes & Noble, which is where I go each year on Andy's birthday and on our anniversary. Andy was a voracious reader, and I feel close to him when I am surrounded by books he loved. One of my personal remembrance rituals is to create a piece of art each year to express how I feel as I continue my grief journey. This piece, which I created June of 2015 to commemorate our 34th anniversary, features a book design.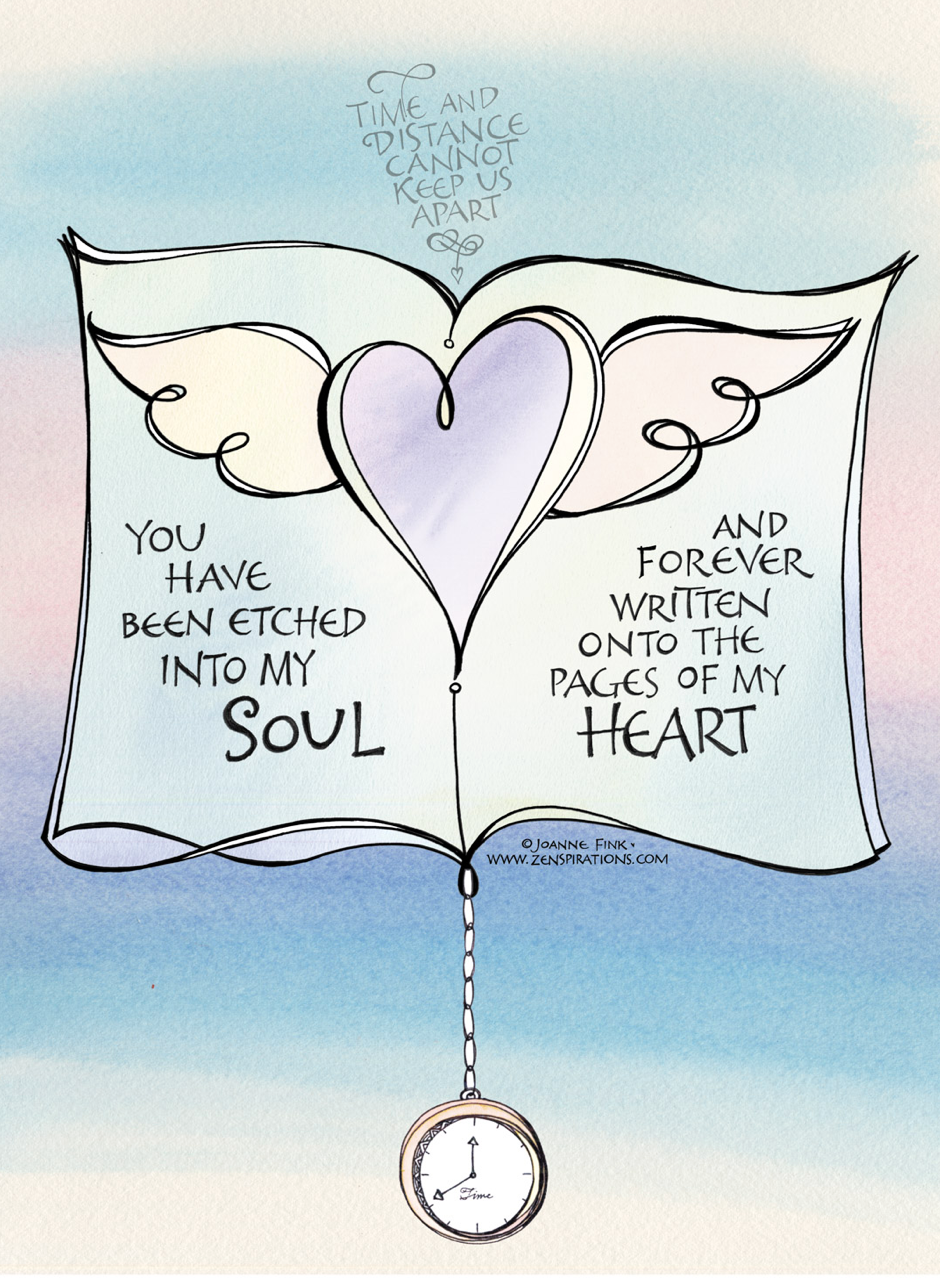 How do you commemorate your loved one(s)? Since books were Andy's passion, on what would have been his 60th birthday last October, I started working on a new book in his honor: 60 Remembrance Rituals: Creative Ways to Keep Your Loved One's Legacy Alive. I invite you to share your special remembrance rituals for possible inclusion in the book. Click here for details. If you follow my weekly Zenspirations® blog, and have already submitted a remembrance ritual, I would still appreciate your taking a few minutes to complete the form, so I will be sure to have the information I need in order to finish the book. It will be an honor to help commemorate your loved ones along with my own.
Please leave a comment letting me know how I can help you on your grief journey.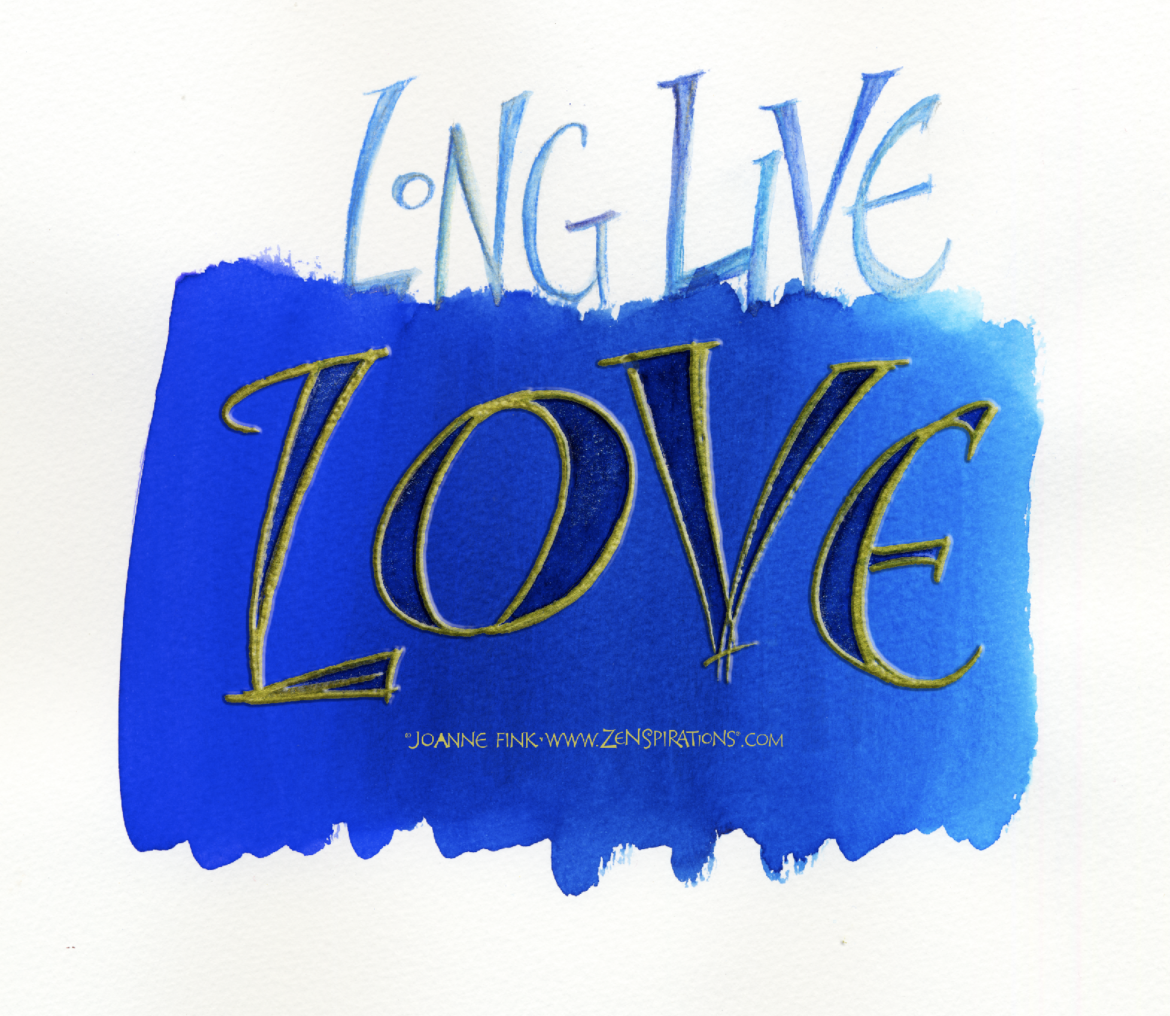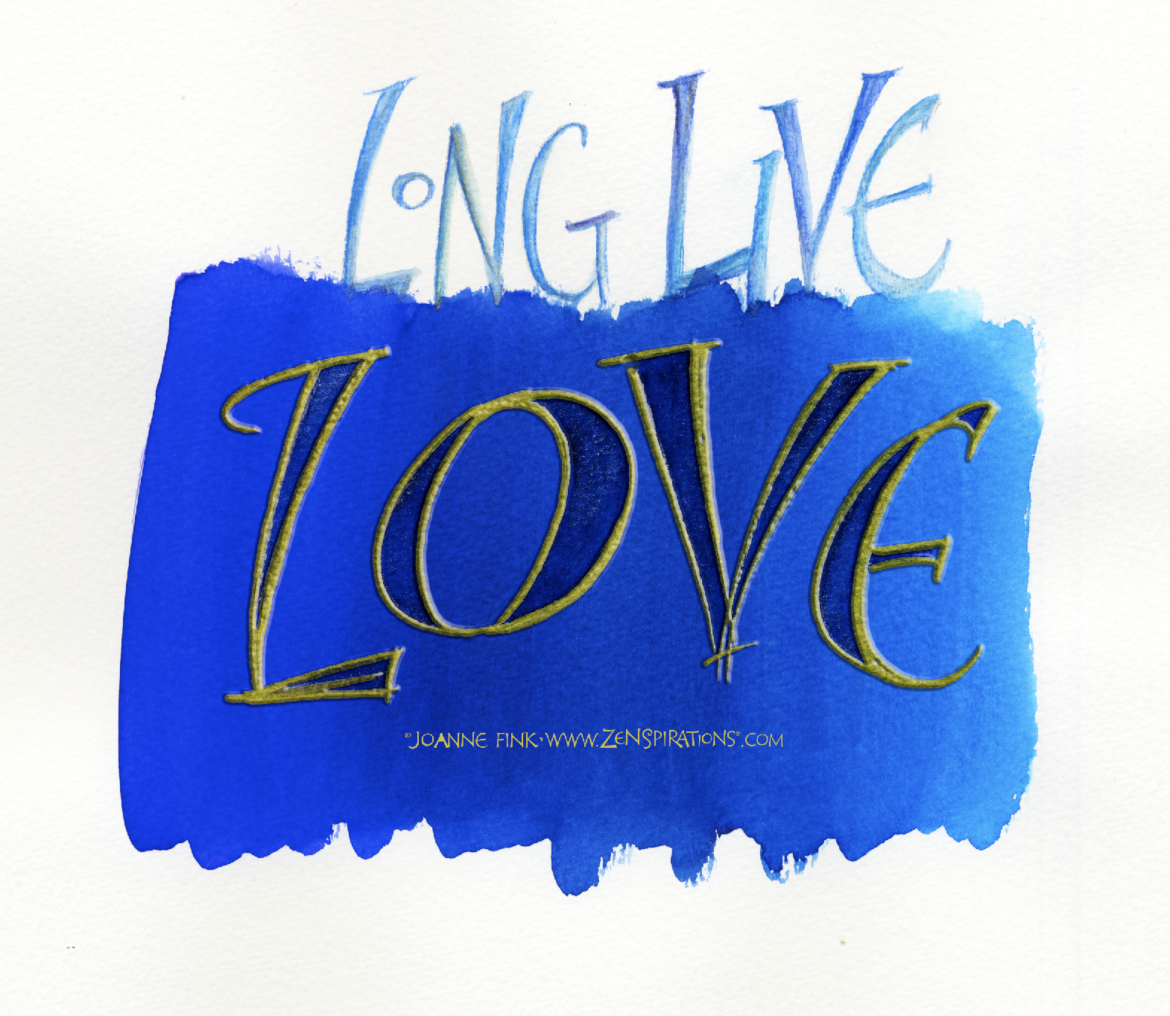 Remember– you are NOT alone,
Joanne