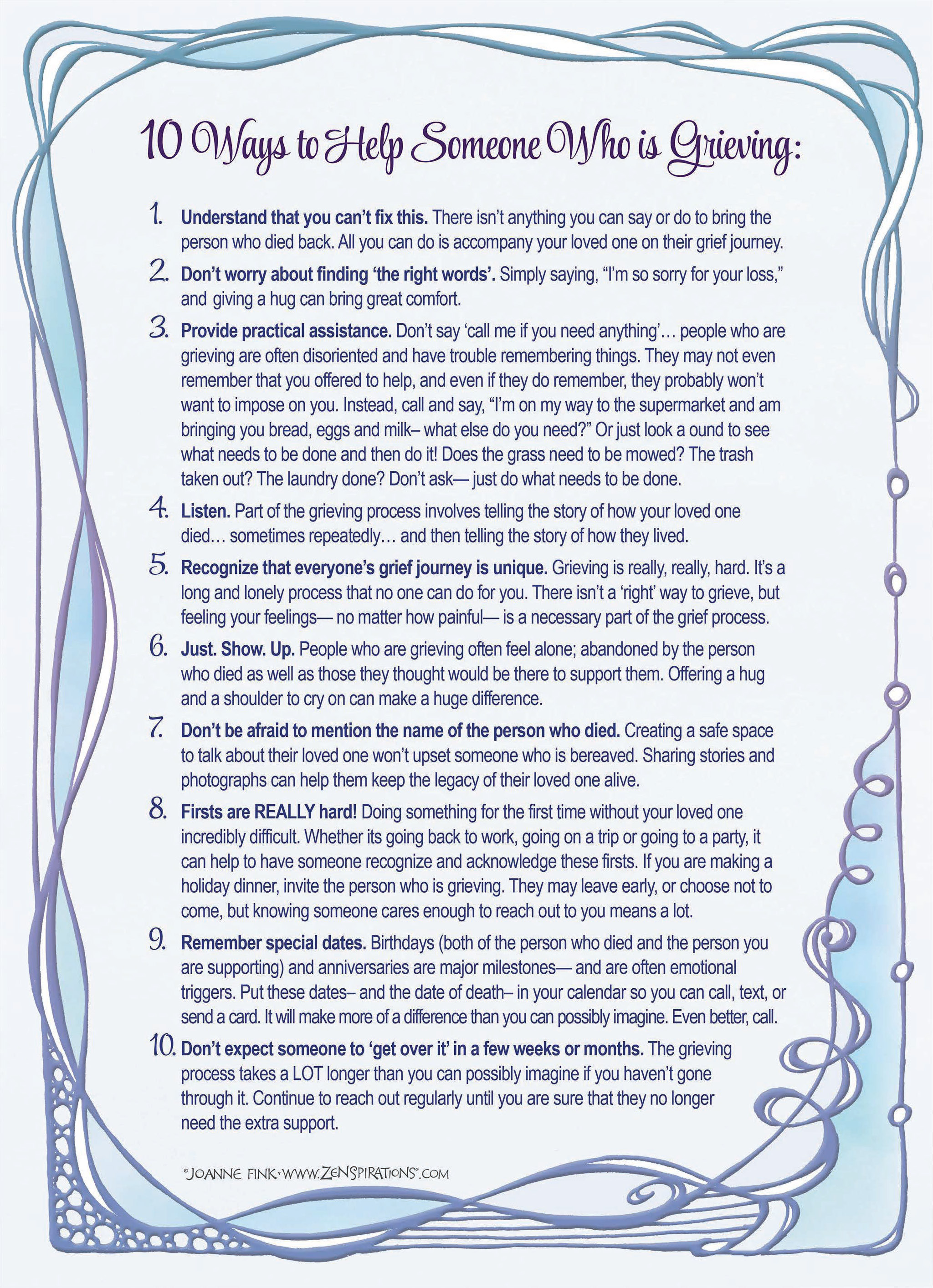 When you're wanting to be there for a friend or loved one who is grieving here are some valuable tools I can send you to help.
A downloadable page of ten ways to support those who are grieving.
My Zenspirations® Holding You in My Heart design.
A 20-page booklet from my friend, grief support specialist Lynda Cheldelin Fell, called What Not to Say and Why.
Once you've submitted the form, check your inbox. I hope you find these resources helpful.