Hi Everyone,
The past six years, since I became a widow, have been the most challenging period of my life– and yet they have also been the most rewarding. I have grown creatively, practically and spiritually, and have come to realize that we grow the most during the most difficult times in our lives.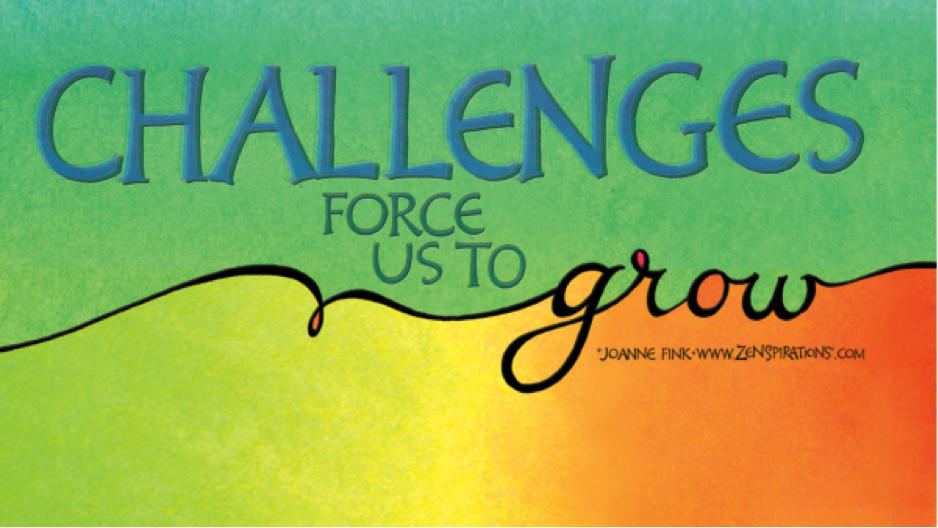 Whenever I feel a little less than whole, I try to work a little harder to stay grounded in gratitude. One way that I do this is through a meditative practice I call Morning Journaling. I've discovered that, as an artist and writer, if I start each day with a pen in my hand I can better express what's in my heart.
The page below, from one of my morning journals, is a fairly typical example of a page from one of my morning journals.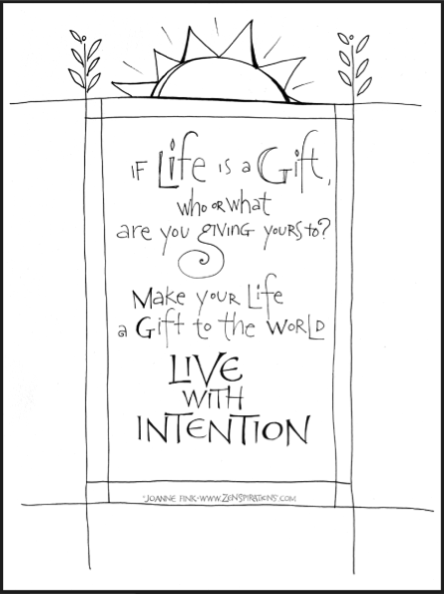 Living with intention requires practice; it means really understanding WHAT you want, so you can try to figure out HOW to try to achieve it. It requires patience, flexibility, dedication and a willingness to embrace yourself and where you are on your life's journey.
Below is a page from one of the journals I kept the year after my husband died: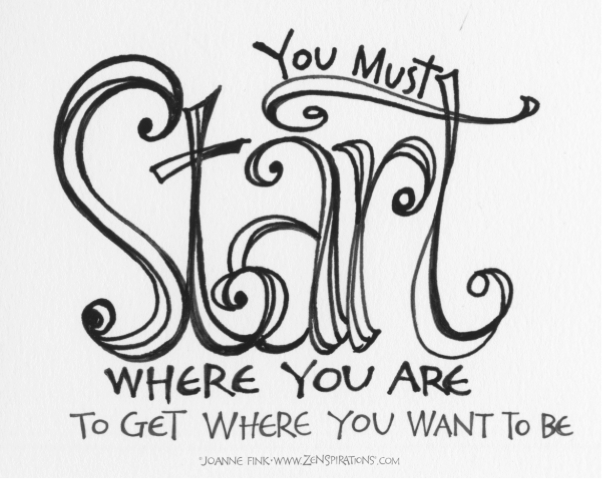 Although I was giving myself permission to start again, I didn't really have any idea where I wanted to be, much less how I was going to get there. That same year, as I dreamed of designing a new life for myself and my children, I wrote this: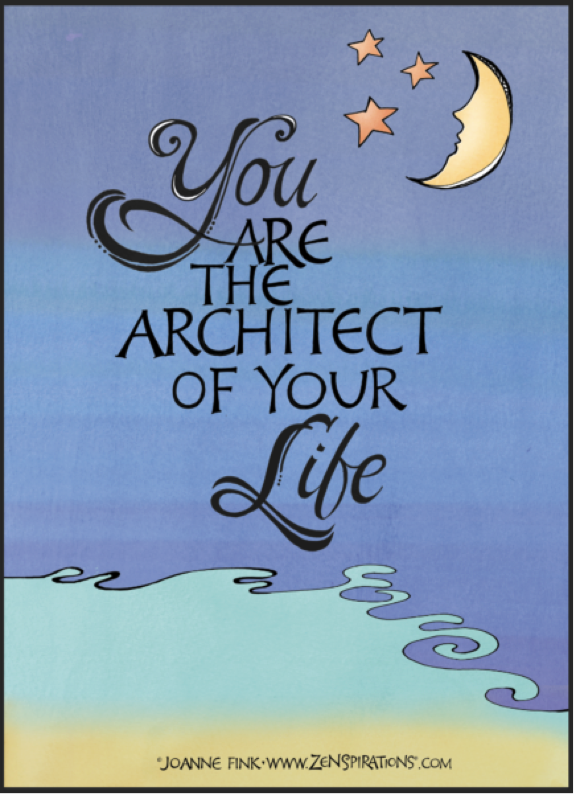 Given how profoundly dysfunctional we were at the time, designing a new life seemed an impossible dream. And yet I knew that if I was committed to building a future which reflected my core values, I would have to try. That's when I made the decision to start living with intention. Although I would never have willingly chosen this journey, I recognize that few people have the opportunity to re-envision their life's purpose, and I am profoundly grateful to be in the process of reinventing myself.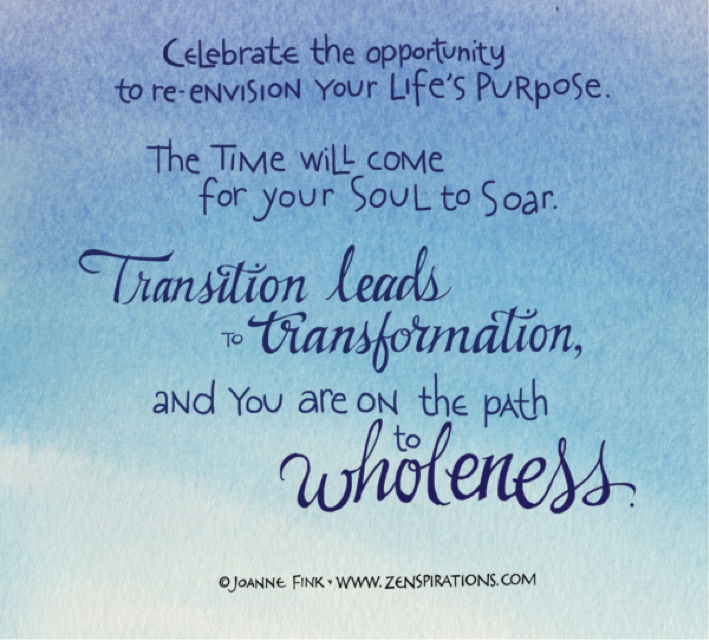 I invite you to join me on The Journey from Grief to Gratitude. I will be blogging at least once a month, and look forward to connecting with you. In fact, I'd love your input-- what are you struggling with on your journey, and how can I help?
Remember-- you are NOT alone,
Joanne